Listen to professionals working at Amazon, The Boring Company, VMware and other tech companies of the Silicon Valley, talking in Live Streaming about their experiences.
Starting on September the 29th, 2020.
It's totally free!
Brilliant minds
The Go To Silicon Valley Virtually 2020 is a virtual journey where you will discover the story of the italian brilliant minds working at Amazon, The Boring Company, VMware and other tech companies of the Silicon Valley. You will discover how they found a job in Silicon Valley and in the rest of the world after the Silicon Valley Study Tour, what they do and how they work.
A year-long virtual journey
This Journey will last for a whole year, and the best part is... it's completely free!
The first part of the live streaming conferences started on the 13th of May and ended in July 2020; more than 600 people listened to the conferences and did this virtual tour of the Silicon Valley. The second batch of conferences will start on the 29th of September 2020 up to the 11th of May 2021. A series of webinars will take place in partnership with Rinascita Digitale, where you will meet talented and motivated people that started as students - probably just like you - and ended up working in Silicon Valley, California!
You will be able to listen to their stories, ask questions in real time and most importantly be inspired to start your unique journey!
DISCLAIMER: all these conferences will be held in Italian!
The program of the second batch
Discover here all the conferences and great hosts you will listen to and interact with.
29 Sept 2020 | 5.30 – 7 pm
Theo Gonella
Product Manager 0x Labs, creating a tokenized world where all value can flow freely
MSc Aerospace Engineer at Padova University, Silicon Valley Study Tour 2011 Alumnus, Facebook Product manager from 2014 to 2019, after an experience in Amadeus, Sophia Antipolis.
27 Oct 2020 | 5:30 – 7 pm
Silvia Console Battilana
CEO Auctionomics, high stakes auctions. Young Global Leader at World Economic Forum
BA Economics Università Bocconi, Ph.D. Economics Stanford University, Past visiting Professor at Università Bocconi. Co-founder at Auctionomics with Paul Milgrom, Stanford Professor.
24 Nov 2020 | 5:30 - 7 pm
Francesco Capponi
Lead Engineer in Data Org at WorldQuant. Forbes U30 Italy
Computer Science Engineer at Bologna University in 2016 and UC Davis in 2015. Linkedin Engineering and Service
Infrastructure team Member from 2016 to 2020. In 2017 cofounder of LeadTheFuture, to empower top-performing Italian students to achieve their goals and contribute to their communities.
15 Dec 2020 | 5:30 – 7 pm
Francesca Santoro
Head of Tissue Lab at Istituto Italiano di Tecnologia.TEDx speaker
Master's Degree Biomedical Engineering at Federico II Napoli University in 2010. P.h.D. at RWTH Aachen University in 2014. Postdoctoral Researcher at Stanford University 2014-2017.
26 Jan 2021 | 5:30 – 7 pm
Riccardo Biasini
Director of Electrical and Software Engineering at The Boring Company.
Master's Degree Automotive Engineering at Pisa University and Scuola Superiore Sant'Anna in 2010. Visiting Scholar Fermilab and the Ohio State University. Tesla Senior Systems Engineer 2011-2016. Comma.ai 2016-2020.
9 Feb 2021 | 4 - 5:30 pm
Alberto Sangiovanni Vincentelli
The Edgar L. and Harold H. Buttner Chair,Electrical Engineering and Computer Science, University of California, Berkeley
Major roles: The Edgar L. and Harold H. Buttner Chair, Electrical Engineering and Computer Science, University of California Berkeley, since 1976; Co-founder, CTA and Member of the Board of Director of Cadence Design Systems, since 1983. Great inspirational host of Silicon Valley Study Tour Groups in UC Berkeley, since 2007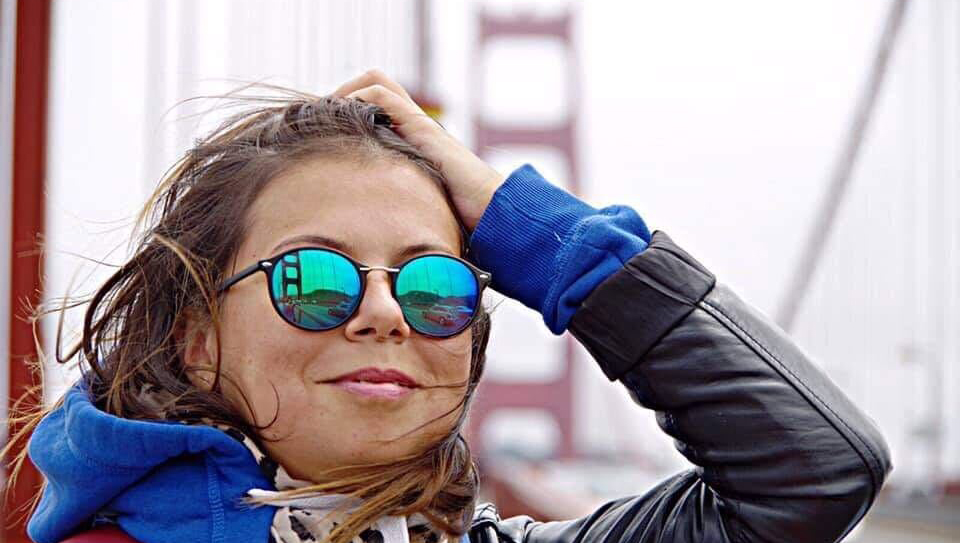 23 Feb 2021 | 6 - 7 pm
Mavy Mereu
Brand Manager 4marketing dal 2018
Bachelor's Degree in Foreign Languages, Literature and Modern Cultures at University of Turin; organizer of TEDxTorino's events since 2017.
30 Mar 2021 | 5:30 – 7 pm
Vittorio Viarengo
Vice President of Cloud Marketing at VMware.
Bachelor's Degree Computer Engineering Genoa University 2010, Extensive Marketing and Product Experience in US: Object Design, BEA Systems, Oracle, Keas, Mobileiron, Skyhigh Networks, McAfee, VMware since 1997.Food Blogger VivaLaFocaccia since 2009.
27 Apr 2021 | 5:30 – 7 pm
Elisa Rossi & Andrea Parodi
Elisa, BA MA Advanced School of Modern Languages Bologna University, MBA UC Berkeley, Haas School of Business, Milaner Founder Craftsmanship-driven luxury brand from Italy and France after product marketing and international growth experiences (Square, Yik Yak).
Andrea, Silicon Valley Study Tour Alumnus 2017 and Dreamteam member.
Marketing agency founder, Head of Growth of Milaner since 2019 and now Advisor. Currently Growth Manager at Bending Spoons.
11 May 2021 | 5:30 - 7 pm
Angelo Bonomi & Paolo Marenco
Angelo Bononi, Industrial Chemical Doctor from Milano Statale University. Extensive experience in Technology Transfer and Contract Research held in Battelle Memorial Institute in Swizerland, Extramet in France, Consortium Ruvaris and CNR IRCRES in Italy. "Technology Dynamics" book writer.
Paolo Marenco, Electrical Engineer, Founder of La Storia nel Futuro in 1999 and Silicon Valley Study Tour 2005, after the leadership of four Innovation Centers in Italy, since 1986: Genova Ricerche, Tecnoparco del Lago Maggiore, Pont-Tech, Cestec, and one IT Company, aizoOn.
15 June 2021 | 5:30 - 7 pm
Vincenzo Di Nicola
Computer science engineering degree in Bologna University, PhD at Stanford
University. He started working in Microsoft before co-founding Gopago in San
Francisco. Sold Gopago to Amazon, he came back to Italy, where he co-founded
Conio, today leader in Crypto-currencies, with shareholders like Poste Italiane and
Generali. Believing strongly in the "Give Back" he is computer science teacher pro
bono in the Technical School of Teramo, where he studied.
Since 2021 he is Head of Technological Innovation and Digital Transformation at INPS.
29 June 2021 | 5:30 - 7 pm
Francesco Volpi
Informatic Engineering degree in Genoa University, Silicon Valley Study Tour Alumnus
2011. Up to 2020 data science consultant and manager in aizoOn. Since 2018 co-
founder of Beltmap, startup to help blind people thanks to sensor technology. Since
2021 Technical Innovation Project Manager at Italian Ministry for Technological
Innovation and Digital Transition, Digital Transformation Department.
Don't miss the chance, it's free! Click the button to register and join us in this epic Journey!
An opportunity for growth
This Journey is not only an extraordinary opportunity to meet brilliant minds that follow the path of Innovation, it is also an opportunity for you to create a network of passionate people like you, through a dedicated Forum where you will discuss what you have learned through the conferences and talk about anything that concerns Innovation! This gives you also the possibility to attend The Silicon Valley Study Tour 2021 if there will be the conditions to travel once again!
The participation to the Forum is not compulsory. If you are willing to take part to the Forum, please note that the discussions will be held in English.
Silicon Valley is waiting for you! Click the button to register and join us in this epic Journey!
You can also check some other conferences by Rinascita Digitale. Have a look and click this button to add the events to your calendar!