Listen to professionals working at Meta, Google, Cisco, Minerva CQ, Noventi and other tech companies from the Silicon Valley and around the world, talking in Live Streaming about their experiences.
The webinars and podcasts are made in partnership with Lead the Future, Boolean and Rinascita Digitale
You will be able to ask questions and, most importantly, be inspired to start your unique journey!
It's totally free!
Next webinars
The conferences are in English or Italian language.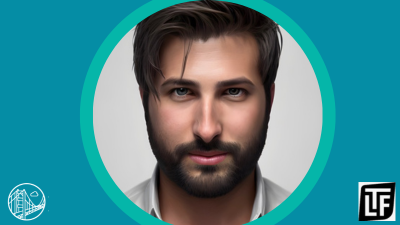 11 October 2023 | 6 - 7 pm CEST
Mattia Bugossi
Dierctor of engineering @ Meta/Instagram
Mattia has a strong experience in software engineering in different companies. He is passionate about working at the intersection of hardware and software, VR and AR. MSc in computer engineer at Università Politecnica delle Marche in 2014. Since 2017 at Facebook/Meta, and since 2021 he works as director of engineering at Instagram
24 October 2023 | 6 - 7 pm CEST
Caterina Vernieri
Assistant Professor at Stanford University
PhD in Physics cum Laude at Scuola Normale Superiore, Pisa, in 2014.
From 2015 she has been Distinguished Researcher at Fermilab LHC Physics Center and Panofsky Fellow at SLAC National Accelerator Laboratory.
Assistant Professor at Stanford University since 2022.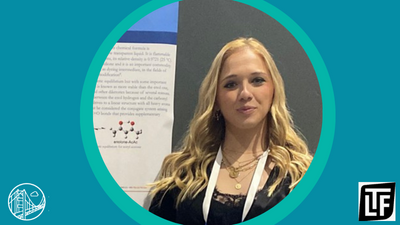 27 Sept 2023 | 6.30 - 7.30 pm CEST
Sara Gallarati
Engineering Technician at Tesla
Bachelor of Applied Science and Industrial Chemistry at Università degli Studi di Milano. Master of Science in Physical Chemistry at University of San Francisco in 2022. Since February 2023 at Tesla.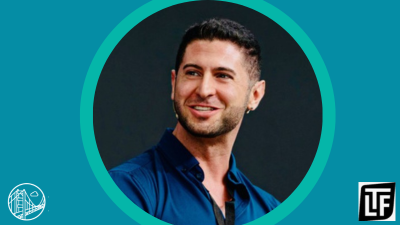 20 July 2023 | 6.30 - 7.30 pm CEST
Michele Catasta
VP of AI at Replit
Michele has a strong experience in AI he worked in many companies like Irregular Expressions, Google, Bending Spoons, Stanford University.
Michele obtained the MSc in applied computing and information technology at University of Galway and a PhD in computer science at École Polytechnique Federale de Lausanne. He is a Lead the Future Mentor.
28 June 2023 | 6.30 - 7.30 pm CEST
Irene Mingozzi
Senior Investment Associate @ Lombardstreet Ventures | Author @ Silicon Valley Dojo siliconvalleydojo.substack.com
Irene is a Senior Investment Associate investing in people from day zero in an early-stage VC firm based in Silicon Valley, Lombardstreet Ventures. She sees 5000+ companies/year and invest in 15-20 of them. She is experienced in dealing with every aspect of a VC firm and deal process, working in a small but efficient team.
Irene obtained a MSc in communication science at Alma Mater Studiorum in Bologna.
13 June 2023 | 6.30 - 7.30 pm CEST
Luigi Congedo
Venture Capital and Co-founder and Board Member of DataMasters.it, Forbes 30 Under 30
Luigi is a serial entrepreneur and the Founder of Data Masters, an innovative and fast-growing AI online school. Luigi is also an active investor and Venture Partner at BootstrapLabs, leading Venture Capital in Silicon Valley.
Luigi has gained experience in Web3, investing in the space in companies like Twig, and many other DeFi protocols.
Luigi graduated from the University of Napoli Federico II with a B.S. in Economics and obtained his Masters Degree in International Business from the Hult International Business School in San Francisco in 2013. He has lived in Spain, Ireland, and China during his career and is now based in Silicon Valley.
Luigi was featured in Forbes as one of the TOP 100 ITALIAN LEADERS UNDER 30 in 2018. He is also frequently invited to speak as a keynote and panel speaker on innovation, technology investing, entrepreneurship, and artificial intelligence.
As a well-respected figure in the startup community, Luigi is actively involved in multiple startup programs as an advisor.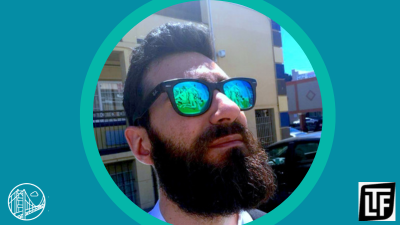 25 May 2023 | 6.30 - 7.30 pm CEST
Davide Totaro
Lead the Future mentor and data science manager
Data Scientist with 5+ years of professional experience in different companies (Tubi, La Tote, CRIXIlabs) and Mentor at Lead the Future.
Master of Science in sound engineering and design in 2012 at Politecnico di Milano.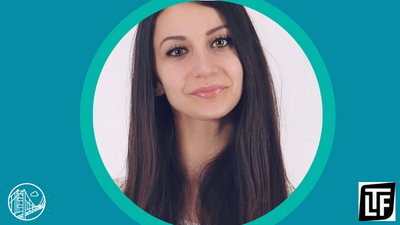 16 May 2023 | 6 - 7 pm CEST
Giulia Faleri
Top EU Entrepreneurship Award Winner
Royal Holloway, University of London bachelor, The London School of Economics and Political Science (LSE) Economics and Political Science Master 2023. Vezua Co-Founder , Bliss Now Board Member (AbuDhabi Emirate), European Commission Changemaker Task-Force Member.
28 Apr 2023 | 6 - 7 pm CEST
Alessandro Gallotta
Senior software engineer at Datadog
Alumnus Silicon Valley Study Tour 2013, master degree in computer engineering at Università di Catania in 2012. Experiences as software engineer in California - Sysdig and Salesforce – and New York – Chime and Datadog.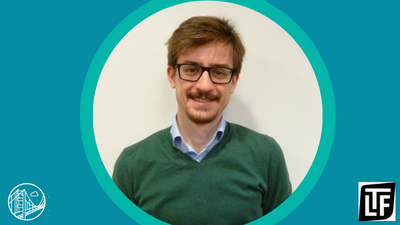 13 Apr 2023 | 6 - 7 pm CEST
Giorgio Ernesto Bonacchini
MSCA Global Fellow at Stanford University & Istituto Italiano di Tecnologia
Silicon Valley Study Tour Alumno 2012, PhD in Physics cum laude at Politecnico di Milano in 2018, researcher at Tufts University, Stanford University. MSCA researcher in IIT since July 2022.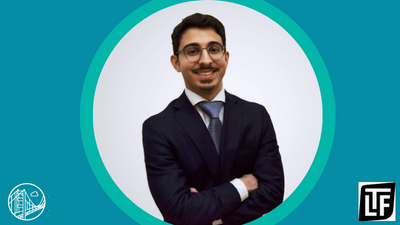 20 Mar 2023 | 6.30 - 7.30 pm CET
Alessandro Nannarone
Manager, Global M&A at BT Group
Manager specialized in executing M&A transactions from deal origination to post-closing integration.
Mechanical Engineering M.S. at the Delft University of Technology, ranked #5 in the world on the subject; Cum Laude, Energy Engineering B.S. at the Sapienza University of Rome.
Published 4 academic papers, totaling 37k+ reads and 20 citations on ResearchGate.
Presented the works at the ECOS 2017 in San Diego (US) and at the ASME Turbo Expo 2018 in Oslo (NO). Fluent in six languages.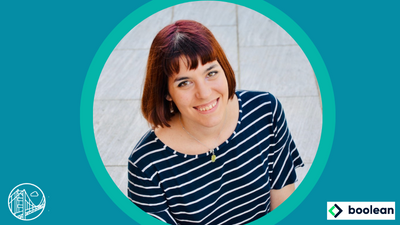 16 Mar 2023 | 6 - 7 pm CET
Lara Princisvalle
Senior computational linguistic and tech lead at Google
SVST 2015 Alumna when Pavia University BSc philosophy student. MSc in cognitive science and computational linguistics - language and multimodal interacation at Università di Trento in 2019. Experiences in Samsung, IBM, Fondazione Bruno Kessler. At Google since 2019.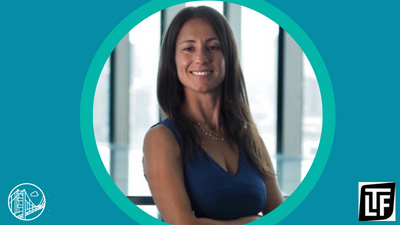 7 Mar 2023 | 6.30 - 7.30 pm CET
Francesca Benevolo
Economist Statistician at European Central Bank
Master 's degree in Statistical Science, Milano Bicocca University,
ECB Women's Leadership Programme, Rotterdam School of Management, Erasmus University, Economist Statistician at European Central Bank since 2016.
27 Feb 2023 | 6 - 7 pm CET
Senior Software Engineer at Sysdig
Alumnus Silicon Valley Study Tour 2014, computer science degree at Università di Torino in 2014. During the University he worked as a web and software developer. Thanks to Silicon Valley Study Tour in 2014 begins to work in Sysdig, the seventh employee (today Sysdig counts 800 employees!)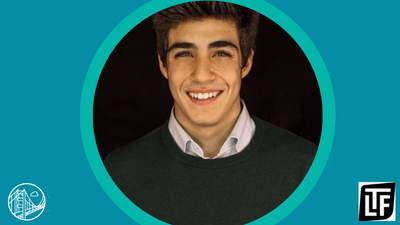 21 Feb 2023 | 6.30 - 7.30 pm CET
Co-founder at GES
Alumno SVST 2019, ESCP and Fudan University Master. Co-founder at Rita Personal Data.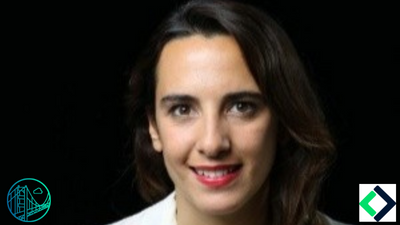 23 Jan 2023 | 6 - 7.30 pm CET
Gaia Costantino
Senior Manager at Disal Consulting
Helping companies thrive through their digital and sustainable transformation. Past manager at Amazon and Vodafone, Bari Sprint Factory Startup Mentor. Silicon Valley Study Tour participant in 2011 when Industrial Engineering student at Politecnico di Torino.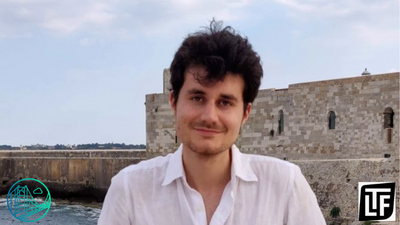 22 Dec 2022 | 6 - 7 pm CET
Andrea Michi
Senior Research Engineer at Google DeepMind
Graduated at La Scuola d'Italia in New York and Imperial College in London, Master of Engineering Computer Science. Working at Google 2015-2018 than Senior Research Engineer at DeepMind in London.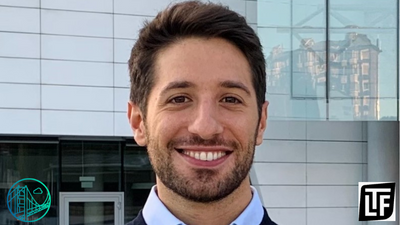 15 Dec 2022 | 6 - 7 pm CET
Ismaele Paoli
Business Development Manager at Google (Dublin)
Alumnus Silicon Valley Study Tour 2017, Master of Science Business Administration Padua University 2018, SVST guide of CUOA MBA students in 2018 and 2019. Ismaele is Manager at Google Dublin since October 2021.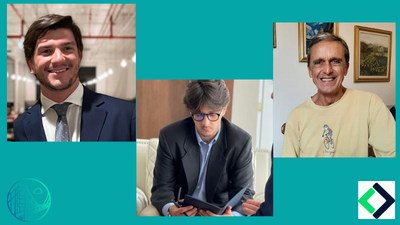 12 Dic 2022 | 6 - 7.30 pm CET
Alex J. Vestito - Giacomo Perazzo - Paolo Marenco
Alex J. Co-Founder & COO at PickEat - Giacomo Co-Founder & CEO at PickEat - Paolo Mentor and Founder SVST
How a startup can be born from these webinar series. The young story of PickEat told by the founders and the mentor.
17 Nov 2022 | 6 - 7 pm CET
Roberto Bonzio
Curious Journalist and storyteller. Author of the Italiani di Frontiera project to tell the stories of the Italians in the World
30 years tech journalist experience, since 2010 founder of Italiani di Frontiera project and guide of Italiani di Frontiera Silicon Valley Tour for managers and entrepreneurs.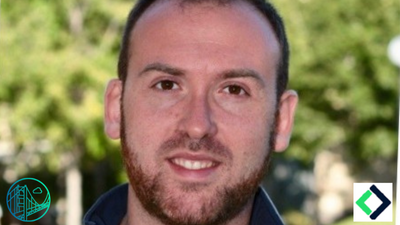 11 Nov 2022 | 5.30 - 7 pm CET
Pietro Caragiulo
Silicon Research Scientist at Meta
After attending the Silicon Valley Study Tour 2009, Pietro held his Master in Microelectronics at Politecnico di Bari in 2010. Staff Engineer at SLAC, National Accelerator Laboratory from 2010 to 2018, from 2022 is Electrical Engineering PhD at Stanford University.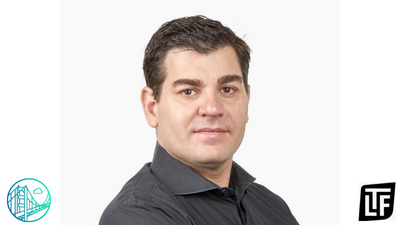 2 Nov 2022 | 6 - 7 pm CET
Mario Soave
Founder at CleverFi - Innovator at Launchmetrics
A creative and innovative professional with several years experience in IT Development working with international companies. Founder of CleverFi at Austin (Texas) and Solutions Director of Launchmetrics (NY)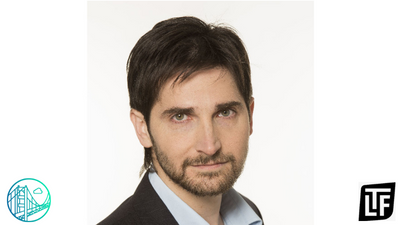 25 Oct 2022 | 6 – 7 pm CEST
Head of Technological Innovation and Digital Transformation at INPS
MS in Computer Science at Stanford University, Computer Engineering degree summa cum laude at University of Bologna. Success story as an intern at Yahoo! (Sunnyvale), he worked in Microsoft (Redmond and Beijing), co-founded GoPago (San Francisco) and sold its technology to Amazon. After returning to Italy he co-founded Conio, startup leader in Italy in safe custody and management of cryptocurrencies, with shareholders such as Poste Italiane and Banca Generali.
Believing strongly in the "Giving Back" principle, he taught Computer Science pro bono to High School students in Abruzzo, where he is from. In 2022 he co-founded ./cogita, non-profit association to boost Computer Science prowess among Italian students.
In 2021 he joined INPS (Social Security and Welfare Administration of the Republic of Italy) as Head of Technological Innovation and Digital Transformation.
20 Oct 2022 | 4 - 5.30 pm CEST
Flavio Crisciani
Software Engineer at Google
Experienced Software Engineer with a demonstrated history of working in the information technology and infrastructure industry in Silicon Valley: start up like Brave IT Solutions and PLUM Grid; Big Companies VMware, Docker, Google.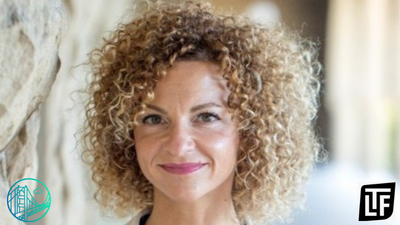 13 Oct 2022 | 7 - 8 pm CEST
Lucia Aronica
Lecturer at Stanford University, R&D Genomics Lead at Metagenics, Adjunct Professor at SJSU, TEDx Speaker
MSc in Medicine biotechnology at Università Federico II di Napoli, PhD in molecular biology at University of Vienna.
Since 2019, she is Lead Instructor, CME-accredited Certificate in Epigenomics for telemedicine practitioners.
Moreover she is R&D Genomics Lead at Metagenics and Lecturer at Stanford University.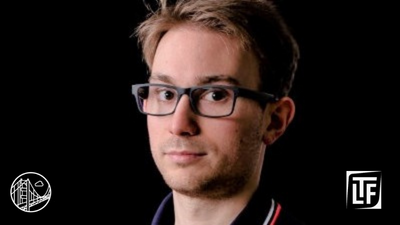 5 Oct 2022 | 6 - 7 pm CEST
Gianluca Venturini
Software Engineer at Material Security
MSc in computer Engineering at Politecnico di Milano and University of Illinois Chicago in 2015. He was for 3 years full stack engineer at Dropbox, before joining in 2019 Material Security- protects accounts even after they're compromised or harmful messages get through- as a Software engineer.
29 Sept 2022 | 6 – 7 pm CEST
Giacomo - Stanford Sloan Fellow '21 | Entrepreneur | Angel Investor | Music Web3
Tommaso - Bocconi University graduated | Always hiring in Web3! | Founder @ Web3Army.co in Silicon Valley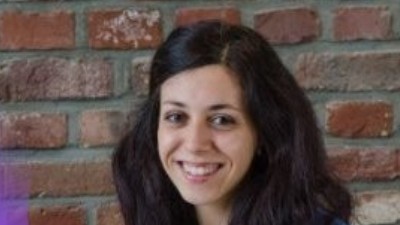 14 June 2022 | 5 - 6 pm CET
Carmela Greco
Support Engineering Manager at CrowdStrike
Aluma SVST 2013, MSc in computer science at Università di Catania. Software developer in many companies (among the other Quintly, Leapforce, RebellMouse). Since 2020 support engineering manager Humio - EMEA (acquired by CrowStrike).
07 June 2022 | 5 - 6 pm CET
Enrico Catalano
Junior Research Fellow at Istituto Italiano di Tecnologia
Alumo SVST 2015, MSc in medical biotechnology and molecular medicine at Università di Bari, PhD in biotechnologies for human health at Università del Piemonte Orientale, BSc in physic and mathematics at the Open University, postdoctoral courses at Bergen, Oslo and Scuola Superiore Sant'Anna. Lindau Nobel Fellow. He has a scientific background in medical physics, biomaterials, tissue engineering, nanotechnology, nanomedicine and regenerative medicine. Startupper and since 2021 at Istituto Italiano di Tecnologia.
17 May 2022 | 5 - 6 pm CET
Vince Mitolo
Head of Growth at TrueLayer - Open Banker
Alumno SVST 2009, MSc in telecommunication engineering at Politecnico di Torino in 2008, Master of technology at Tampere University in 2009. 10+ years of experience in sales and business development in the fintech startup industry, in US and Europe. Since 2018 at TrueLayer, a global open banking platform.
03 May 2022 | 5 - 6 pm CET
Lorenzo Niola
Mentor at Techstar and Business Advisor at Swisspod
Alumno SVST 2013, MSc in business administration, management and operations at Università del Piemonte Orientale in 2015. Extensive experience in in helping tech startups working around blockchain, IoT, AI, big data, drones, tackling social and environmental issues, as well as supporting impactful projects; he supported 200+ entrepreneurs and involved in mentoring & coaching sessions for startups and scaleups. Currently helping Swisspod from Switzerland using Hyperloop tech to revolutionize cargo transportation. Lorenzo launched 7 accelerator programs across different continents since 2019 at Techstar, the worldwide network that helps entrepreneurs succeed.
26 Apr 2022 | 5 - 6 pm CET
Manuel Cherchi
Operations Lead & Vendor Manager - Marketing Solutions at Facebook
MBA at Istituto Adriano Olivetti in 2004. Long experience as problem solver, sales and marketing, in big companies like IBM, Linkedin, Cisco. Since 2018 at Meta.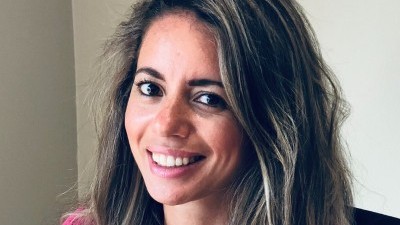 29 Mar 2022 | 5 - 6 pm CET
Irina Pesterean
Strategic Partnerships at Lyft
BSc in business administration at Università degli Studi di Torino and University of Florida in 2009, MBA at Sydney University in 2011, data processing and data processing technology/technician at Standord University in 2015. Extensive experience in sourcing of investments and acquisition opportunities, due diligence, corporate financials, and deal modeling. Since 2021 at Lyft.
15 Mar 2022 | 5 - 6 pm CET
Silvia Urbani
Global Product Lead at Google
BSc in industrial engineering at Università degli Studi di Padova in 2005, MSc in management engineering at Politecnico di Milano in 2007. 10 years experience in planning, forecasting, FP&A, competitive analysis, business intelligence, account management, contract negotiation, relationship building, problem solving, animation, video editing. Since 2014 at Google.
02 Mar 2022 | 5 – 6 pm CET
Viviana Laura Pinto
Educational Tech Specialist
Alumna SVST 2015, MSc in Applied Mathematics for Engineering at Politecnico di Torino in 2017. TEDx Torino speaker, formerly data scientist in Intesa Sanpaolo and aizoOn, now EdTech specialist and content creator in Educational Robotics and innovative teaching methods for companies such as Mondadori Education, Bricks4Kidz and Fondazione CRT. Excited to build her own startup in EdTech.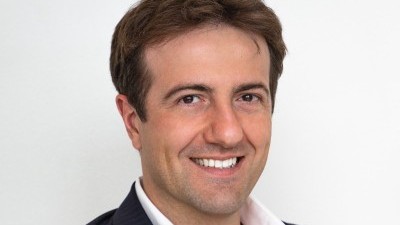 15 Feb 2022 | 5 – 6 pm CET
Dario De Santis
Principal, Product Management at Cisco
Co-founder at Tweelin Inc.
Dario is a seasoned enterprise product leader and entrepreneur with 15 years of B2B experience, spanning from wearable devices to Artificial Intelligence, Collaboration and IoT Cloud services. He holds a MSc in Computer and Information Sciences from University of Bologna (2007) and an MBA from SDA Bocconi (2011). Dario has been at Cisco since 2016 and led several innovation initiatives.
01 Feb 2022 | 5 - 6 pm CET
Leandro Agrò
NTT Disruption Director Exponential technologies
Awarded Design Executive, IoT pioneer, patents contributor, based in Palo Alto (CA).
Four startups; Two books; Leandro was involved in the design of early mobile UX, eye-tracking based interaction, full-body animated digital assistants, industrial IoT, and now designing immersive experiences.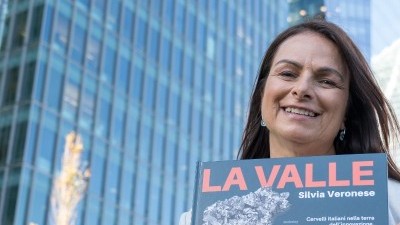 18 Jan 2022 | 5 – 6 pm CET
Silvia Veronese
Tech entrepreneur and Investor
Doctor mathematics at Università di Pavia, MBA at University of Utah, Micromaster data, Economics and Development policies at MIT. Entrepreneur with extensive management experience, among others in IBM, HP. Since 2018 at Guavus, company at the forefront of AI-big data analysis. Since 2021 Vice President and board member at SVIEC Foundation.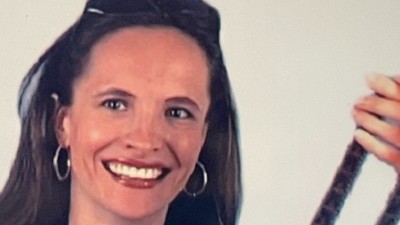 14 Dec 2021 | 5 – 6 pm CET
Enza Sebastiani
Independent film maker
Bachelor in American English, theater and film at UCLA, interior design-architecture at UC Berkeley, film-communication at City College of San Francisco. At Apple from 2000 to 2021: advertising project coordinator, video communications specialist, project manager. In 1996 founds 1000 Hearts Production.
30 Nov 2021 | 5 – 6 pm CET
Andrea Caridi
VP of Business Development at Kellify
MSc in telecommunication engineering at the University of Genoa, Bachelor of Engineering and economics at Télécom Paris in 2010. Active internationally since 2007, he led innovative projects since 2010 and supported the launch phase and the scale-up of several startups since 2014. Since 2021, VP of Biz Dev at Kellify, the science-centric scale-up that comprehends the world through images.
16 Nov 2021 | 5 - 6 pm CET
Luca Pignatti
Founder at Feedel Ventures
BSc in material engineering at Politecnico di Milano in 2009, MSc in materials and manufacturing engineering at Danmarks Tekniske Universitet and Imperial College London in 2012. 10 years experience in highly innovative companies like Airbus; since 2020 CEO at Feedel Ventures, the first startup studio connecting Italy to the world.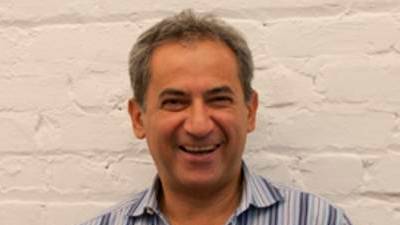 02 Nov 2021 | 5 - 6 pm CET
Cosimo Spera
Founder & CEO at Minerva CQ
MSc in mathematics and statistic at Università di Siena in 1984, PhD in operation research at Siena-Yale-MIT. Between 1992 and 2000 professor at University of Siena, UC Berkeley, Santa Clara University. Visionary, strategist and start-up team builder in several companies since 1999. Since 2021 at Minerva CQ, company that delivers the next generation of CX cross channels.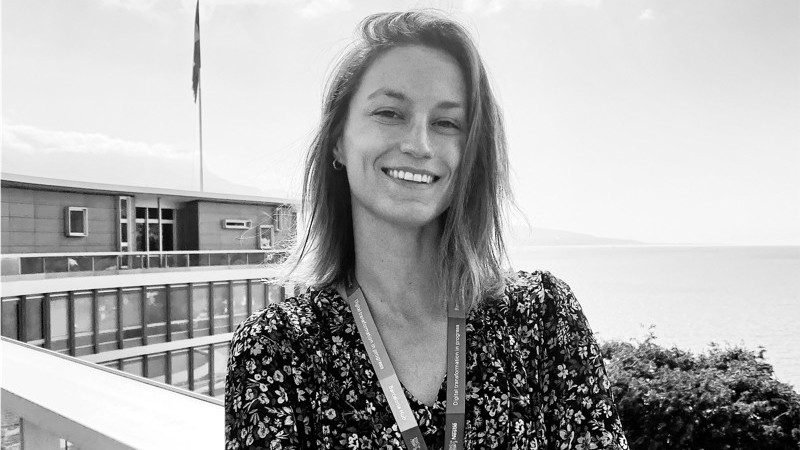 19 Oct 2021 | 5 – 6 pm CET
R&D and Innovation at Nestlé - IT International Graduate Program
Alumna SVST 2017, MSc in innovation management at Scuola Superiore Sant'Anna in 2018, ESADE & SVST 2018 guide, marketing program manager at Cloud4Wi. At Nestlè IT graduate program since 2020.